Prices - Cabin Kit Materials Packages
What your Home and Cabin packages includes: Pre-built exterior and interior wall panels, pre-cut roof system, pre-built stairs (per plans), complete electrical plan and complete framing plans and detail sheets. Also included are choices of colored steel roofing, choices of colored pre-stained cedar siding and pre-stained cedar decks, insulated "Low-E" energy-saving windows, exterior and interior passage doors, door locks, nails, bolts, fasteners and touch-up stain. Your initial deposit will include engineered state-stamped plans (if required) for obtaining building permits.
And remember to ask about lower delivery costs.
Plan
Sets
Price* US
One Level Plans
"Deerfern"
8
$52,900
"Betony"
8
$60,900
"Betony 2"
8
$74,900
"Manzanita"
8
$92,900
Two Level Plans
"Redstone"
8
$70,900
"Kinnikinnick"
8
$72,900
"Hawksbeard"
8
$76,900
"Trillium"
8
$81,900
"Sweetflag"
8
$87,900
"Larkspur"
8
$84,900
"Rockridge"
8
$94,900
"Foxtail"
8
$108,900
"Blue Grass"
8
$112,900
"Paint Brush"
8
$136,900
The "Peaks"
8
$133,900
"Chicory-2BR"
8
$105,900
"Chicory-3BR"
8
$116,900
"Astoria"
8
$116,900
"Buckthorn"
8
$157,900
* Prices for standard materials package, effective January 16, 2018.
* Plus lower delivery cost of delivery.


Money-saving tips in planning your budget:
Use the above line items as a guide.
1. Make lists of model numbers, styles, colors, details.
2. Compare "apples with apples."
3. Insist on detailed, itemized bids and proposals.
4. Get bids and proposals that separate labor costs and material costs.
5. Get references and referrals.
6. Check out the bidders. Ask local building officials about licensing status or record of unresolved customer complaints.
* For more information on obtaining building permits in your area, click here.
Mountain Party Home!
The "Peaks" Model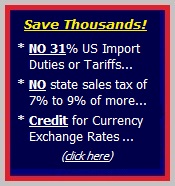 A very special "Thank You"
to customers like these who have helped us become America's #1 Cabin Kit supplier

"We've been customers for years and there is no better home than a Cabin Kit Home. Top quality, and the best service you could ask for."
--Patrick & Barbara, Fortine, MT
"We love our cabin, thank you and your company so much."
--Patti & Michael, CA
"We have been customers for seven-plus years and totally love our new Cabin Kit home!"
Mike & Wendy, AZ
"We have several Cabin Kit homes in Arkansas and have been very happy with the quality and the big savings.
Gene Eddleman, AR
"PANELIZED" CABIN KIT
"The panelized package is the only way to go!
--Herman Groman. NV
"Cabin Kit materials are top quality, kiln dried lumber. We saved over $26,000 with their much lower NAFTA pricing."
Dan Leeper, AZ
"The quality of materials is terrific. This is our 4th Cabin Kit package. Your field support is great!"
--Gary Simonsen, Builder, MT
"We really enjoy our Cabin Kit home. The pre-built panels saved us weeks of building time and thousands of dollars in labor costs.
David & Molly Vaux, NM
"We love our cabin. Everything arrived as promised, we'd do it again in a heartbeat. Our builder said he had never seen such quality materials!"
--Vivian and Pixie, CO
We saved more than $16,000 on our new Cabin Kit home, and have been customers for almost 10 years."
Scott and Sandy, ID
"We couldn't be happier. Your design help was great, and the wall panels were perfect. The mountain view from the deck is better than we had hoped."
--Cindy & Dan, WA